4R55E 5R55E Teflon Ring Sizer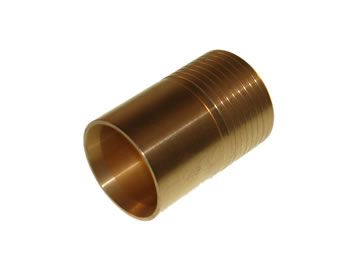 Omega Machine & Tool Inc. is pleased to announce the immediate availability of a new tool to complement our growing line of tools.
Since the 4R55E-5R55E went to a solid teflon ring on the stator, we figured it was about time someone made a sizer for it. So, in response to popular demand, TADA! here you go. Made from bronze, with a nice knurl on the end, one more example of Omega Machine & Tool filling the needs of the transmission industry. We're trying hard to overcome our slogan of the best kept secret in the transmission industry.
Call Omega Machine & Tool, Inc. for more information. Or you can bug your tranmission parts supplier to stock a couple.
Part # 85324
Newsletter Sign-up
One of the most efficient ways to stay in touch with our customers is through our newsletter. Usually we send it out monthly. We try to email only when we have a new product to announce. We promise never to sell or use your information for anything other than keeping you informed about what is going on with Omega Machine & Tool Inc. Sign up on the form on the lower right side of this page.
Translate this Page