Ford 6R140 Bushing Kit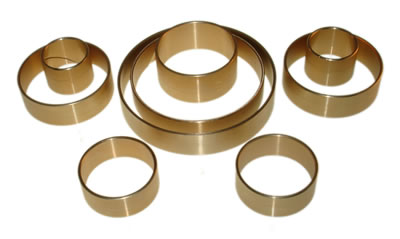 The 5R110W transmission used in many Ford trucks has a big brother that has replaced it, the six speed 6R140. As of 2011 the only transmission(manual or automatic) available in Ford Super Duty and now Omega Machine & Tool, Inc. has a nine piece bushing kit for this transmission.
Part # 148500
Fits

Contains

F-150 11-14
F-250 11-14
F-250 Diesel 11-14
F-350 11-14
F-450 11-14
F-550 11-14
F-550 Diesel 11-14

OD/Output drum - 148417
FWD Hub - 148509
Stator - 148428
Direct Hub - 148510
FWD-Direct Drum, Rear - 148409R
FWD-Direct Drum, Front- 148409F
Newsletter Sign-up
One of the most efficient ways to stay in touch with our customers is through our newsletter. Usually we send it out monthly. We try to email only when we have a new product to announce. We promise never to sell or use your information for anything other than keeping you informed about what is going on with Omega Machine & Tool Inc. Sign up on the form on the lower right side of this page.
Translate this Page