Toyota A750E/A760E/A761E Bushing Kit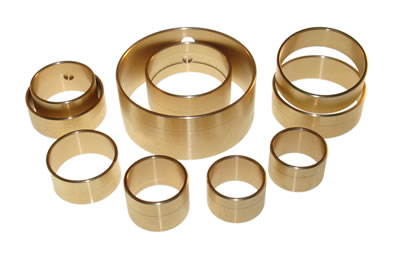 Omega Machine & Tool Inc. is pleased to announce our latest bushing kit, it fits the Toyota A750E transmission. See the list of applications below. All bushings are available separately.
Just announced, the rear extension housing bushing is available. We decided to make it available separately to keep the cost of the kit lower. We know not everyone changes all the bushing in a transmission. Click the A750E slip yoke link to see it.
Part # 152500
Fits

Contains

4 Runner 03-08
Celsior 03-06
Century 05-14
FJ Cruiser 07-14
Fortuner 07-14
Hilux 02-14

Surf 02-14
Land Cruiser/200 00-14
Mark X 09-14
Reiz 05-14
Sequoia 05-12
Tundra 05-14

FWD Drum - (2) 152417
Stator Bushing - 152428
C2 Direct Hub, Front - 152531F
C2 Direct Hub, Rear - 152531R
Rear Ring Gear - 152588
Front Sun Shell, Front - 152529F
Front Sun Shell, Rear - 152529R
Front Pump - 152423
Front Planet - 152534
Part # 152411 Extension Housing Bushing (no included in kit)
Newsletter Sign-up
One of the most efficient ways to stay in touch with our customers is through our newsletter. Usually we send it out monthly. We try to email only when we have a new product to announce. We promise never to sell or use your information for anything other than keeping you informed about what is going on with Omega Machine & Tool Inc. Sign up on the form on the lower right side of this page.
Translate this Page