U151E Bushing Kit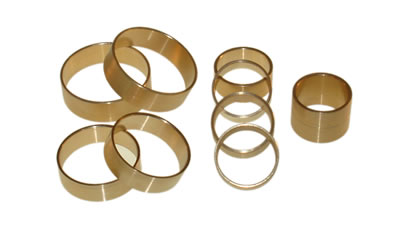 The U151 is the V6 version of the U250E and comes in the following vehicles.
Part # 138500
Fits

Contains

05-06 Camry
04-08 Solara
04 Sienna
06 Sienna
05-07 Avalon
04 Lexus RX 330
03 ES300

(2) Under-drive direct drum - 32515
Rear sun gear bushing, front - 138449F
Rear sun gear bushing, rear - 138449R
(2) Forward Hub Bushing - 32516

OD Clutch Hub Bushing Front - 138559F
OD Clutch Hub Bushing Rear - 138559R
Front Stator - 32428
Newsletter Sign-up
One of the most efficient ways to stay in touch with our customers is through our newsletter. Usually we send it out monthly. We try to email only when we have a new product to announce. We promise never to sell or use your information for anything other than keeping you informed about what is going on with Omega Machine & Tool Inc. Sign up on the form on the lower right side of this page.
Translate this Page