Toyota U660E Bushing Kit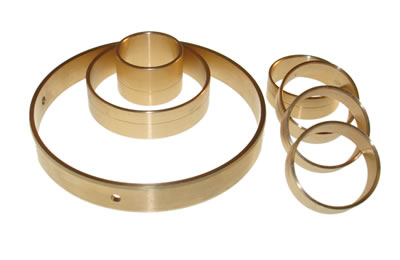 Omega Machine & Tool Inc. is pleased to announce our latest bushing kit, it fits the Toyota U660E transmission. See the list of applications below.
This kit contains the pump bushing for the early pumps with a hub diameter of 1.698". With the addition of our U660E/U760E larger pump bushing, this kit fits years up to 2014. If you have a 2111 and later vehicle, you will need to order our 96423 pump bushing to have the correct size pump bushing.
Part # 142500
Fits

Contains

Alphard 08-14
Aurion 06-14
Avalon 08-14
Avensis 08-14
Blade 08-12
Camry 06-16
Estima 06-16
Harrier 13-16
Rav 4 08-16

Sienna 10-16
Vanguard 11
Venza 08-16
Verso 09-16

Lexus

(1) Stator Bushing - 142428
(4) Sun gear bushing - 142449
(1) Pump Bushing - 142423
(1 ) Under-drive planet Bushing - 142565
Newsletter Sign-up
One of the most efficient ways to stay in touch with our customers is through our newsletter. Usually we send it out monthly. We try to email only when we have a new product to announce. We promise never to sell or use your information for anything other than keeping you informed about what is going on with Omega Machine & Tool Inc. Sign up on the form on the lower right side of this page.
Translate this Page