Mitsubishi F5A51 Bushing Kit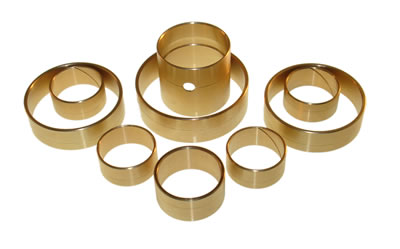 The Mitsubishi-Hyundai-Kia F5A51 hasn't had a bushing kit to call its own, that has changed. Omega Machine now has a kit for this transmission. See the list of applications below. All bushings are available separately.
Part # 151500
Fits

Contains

Kia

Amanti 04-05

Optima 06-07
Carnival 00-05
Grand Carnival 04-10
Opirus 03-05
Sedona 02-05
Rondo 08-09

Hyundai

XG 01-05
Santa Fe 03-06
Equus 00-08
Grandeur XG 00-05

Mitsubishi

Diamante 97-05
Eclipse 06-12
Galant 07-11

(4) Under-drive sun gear 151567
(1) Stator 151428
(1) Reverse sun gear 151576
(2) Direct clutch 151577
(1) Pump/converter 151423
Newsletter Sign-up
One of the most efficient ways to stay in touch with our customers is through our newsletter. Usually we send it out monthly. We try to email only when we have a new product to announce. We promise never to sell or use your information for anything other than keeping you informed about what is going on with Omega Machine & Tool Inc. Sign up on the form on the lower right side of this page.
Translate this Page