Contact Us
Omega Machine & Tool has recently moved to West Sacramento Ca.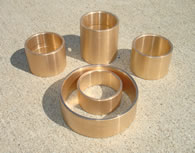 Omega Machine & Tool Inc.
2949 Promenade St # 100
West Sacramento CA. 95691
Toll Free (800) 601 7722
Toll number (916) 372 6001
Fax number (916) 372 6020
Email info@omegamachine.com
www.omegamachine.com

Product Development
Omega Machine & Tool is always on the lookout for new bushing kits, steel sleeves, and tools to develop. We are constantly talking to shop owners and techs to remain on top of all the latest developments.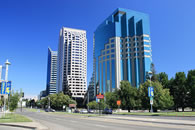 If you have a bushing kit that isn't up to your standards, let us know.
We would love to partner with you to solve any needs for quality bushing kits that may arise.
Newsletter Sign-up
One of the most efficient ways to stay in touch with our customers is through our newsletter. Usually we send it out monthly. We try to email only when we have a new product to announce. We promise never to sell or use your information for anything other than keeping you informed about what is going on with Omega Machine & Tool Inc. Sign up on the form on the right side of this page.