About Us
Omega Machine & Tool has been in existence since 1985. We started as an automatic transmission pump rebuilding company. Pete Coumas, our founder, saw a need for quality rebuilt pumps and would make trips to the San Francisco Bay area from his home in Oregon, to pick up pump cores. A week later he would return to sell his pumps and pick up a new load of cores.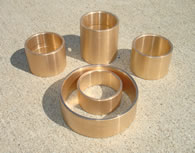 The progression from strictly a pump rebuilding business to other quality forms of machining was natural. People asked Pete for bushings and what is now our main line of business was born.
We not only make bronze bushings but steel sleeves for repairing a number of different transmission cases and drums.
Along with the transmission bushings and steel sleeve, we make various transmission rebuilding and repair tools. We have always been on the cutting edge of problem solving. Call us if you've got a problem and together we'll figure our a solution.
Our most popular transmission tools
AW 55-50SN Solenoid Tool
This is our newest tool.
Part # 3133
3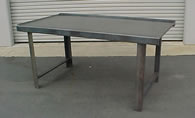 Transmission teardown benches
This is a quick summary of this bushing kit. Part # 99328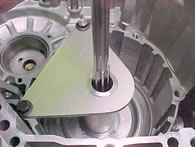 VW 09G Case Repair Tool
This is a quick summary of this bushing kit. Part # 90330
Product Development
Omega Machine & Tool is always on the lookout for new bushing kits, steel sleeves, and tools to develop. We are constantly talking to shop owners and techs to remain on top of all the latest developments.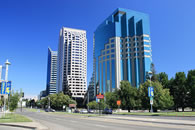 If you have a bushing kit that isn't up to your standards, let us know.
We would love to partner with you to solve any needs for quality bushing kits that may arise.
Newsletter Sign-up
One of the most efficient ways to stay in touch with our customers is through our newsletter. Usually we send it out monthly. We try to email only when we have a new product to announce. We promise never to sell or use your information for anything other than keeping you informed about what is going on with Omega Machine & Tool Inc. Sign up on the form on the right side of this page.