Honda Bushing Reamer Set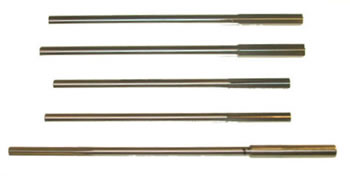 If you've ever installed a bushing in a Honda shaft, you know how frustrating it can be for the bushing to be tight in the shaft. First it was too loose now it's too tight. On top of all that the bushing is way down inside the shaft, how am I going to get it sized? Our Honda bushing reamer set is just what the doctor ordered. There are five reamers included in the kit.
Part #19800
Fits:
Newsletter Sign-up
One of the most efficient ways to stay in touch with our customers is through our newsletter. Usually we send it out monthly. We try to email only when we have a new product to announce. We promise never to sell or use your information for anything other than keeping you informed about what is going on with Omega Machine & Tool Inc. Sign up on the form on the lower right side of this page.
Translate this Page