AW55-50/51SN Planet Repair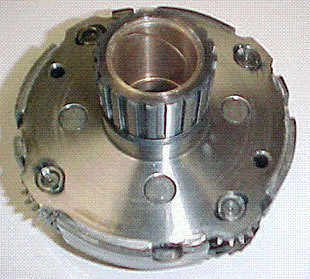 The AW 550 SN planet is a two bushings design. The bushing next to the gears is poorly supported. It spins in its housing, and until now has ruined the planet. We carefully bore the housing and install a one piece bushing. The bushing area now has plenty of support.
To see the cause of this failure check our repair of the AW 55-50&51SN cases.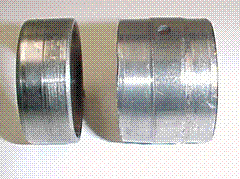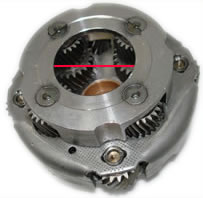 Ordering Instructions
To be sure you order the correct planetary, measure the diameter of the opening in the back of the planet. The red line represents the area to be measured.
1.765" = Part # 44255
1.860" = Part # 31255
If you would like to order the bushings themselves, part # 31418A click here.
Newsletter Sign-up
One of the most efficient ways to stay in touch with our customers is through our newsletter. Usually we send it out monthly. We try to email only when we have a new product to announce. We promise never to sell or use your information for anything other than keeping you informed about what is going on with Omega Machine & Tool Inc. Sign up on the form on the lower right side of this page.
Translate this Page